On 20th October 2017, BONAVERI Shanghai showroom launched a cocktail party named 'Tribe collection explores youth culture within fashion'. BONAVERI has launched new collection—TRIBE collection at that night.
'Discover new tribe in town' as the topic guide people to explore BONAVERI TRIBE collection.
There are many guests from luxury fashion brand, light luxury fashion brand, fashion group, fashion institution, etc. Some of them worked as a visual merchandiser, some of them are fashion brand leader, fashion designers, fashion buyers, also there are some Chinese famous media attend at that night.
BONAVERI General Manager Andrea Bonaveri has attend the TRIBE event.
BONAVERI Shanghai had the pleasure to collaborate with the young and talented Ms. Zhi Chen from i-am-chen. Her bold and colorful creations was one of the highlights of the evening.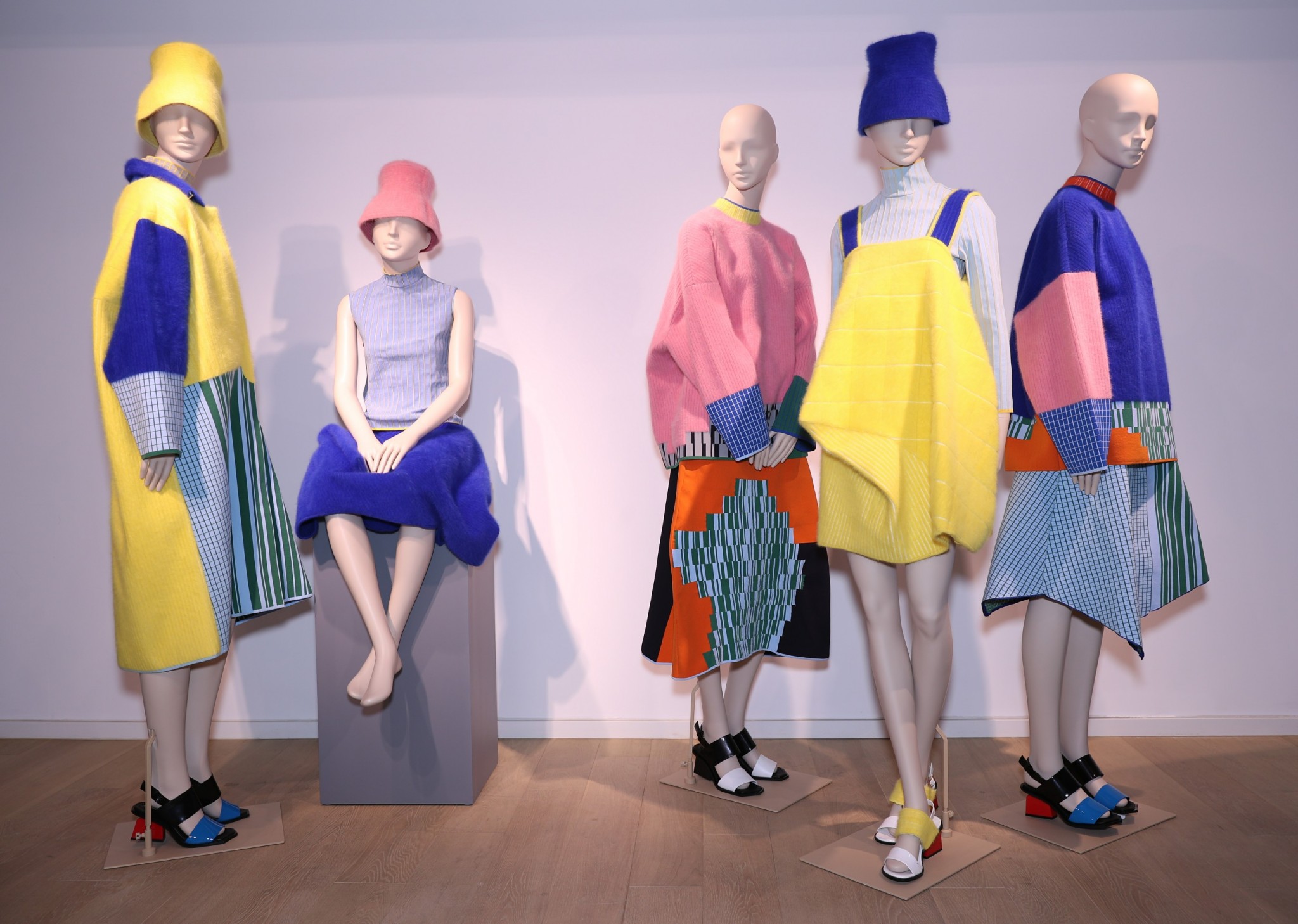 THE COLLECTION OF TRIBE
Created in collaboration with Emma Davidge, the Creative Director of Chameleon Visual, TRIBE portrays the freedom of youth culture through gently androgynous faces and spontaneous poses.
Researched with make-up artists, the collection emphasizes the bone structures peculiar to youth, whatever from face expression to body structure, from outside to inside, from the lips, nose, eyes, ears, cheeks and clavicles, even the abdominal muscles, there are treated to amplify reflections.
The collection embodies 7 females and 5 male figures, there are alive with figures rich with expressiveness and postures that allow the creation of a multitude of emotions and unique combinations and pairing between different mannequins.
To satisfy the visual and retailer needs, the collection designed based on various heights, a variation in heel heights-from 2cm to 10cm-are available throughout the entire female collection to explore and express styling and attitudes typical of young generations, the semi-realistic features of the collection favor adornment with accessories and make-up.
THE CONCEPT OF TRIBE
Every era has its own tribe, every tribe has its own history.
Since the dawn of history, people have gathered in groups, clans, families, tribes. In the center of each one of these groups lies the determination of certain fundamental values: culture, ethnic, linguistic, spiritual, aesthetic and many more.
The 1900s witnessed the explosion of cultural models that have colored the pages of our modern history, becoming manifestos of epoch-making moments as well as of small local history. Modernity has brought us an extraordinary abundance of urban tribes constantly revived to be at the forefront of the ever-changing modes, styles and social influences that define humanity: Existentialists, Rockers, Mods, Hippies, Punks, Italian far-left "Indiani Metropolitan", Futurists, the German jazz, Hipsters, Yuppies, Emos, Rockabilly greasers, Bronx cyclo-rock kids, Metrosexuals, the Californians, and pin-ups gals from the LA East Side…