Singapore, July 2023 | To celebrate one of the most creative and iconic Asian artists, the Asian Civilisations Museum in Singapore has dedicated a retrospective to Andrew Gn, which will be open for visitation until September 17th, 2023. Entitled "Andrew Gn: Fashioning Singapore and the World," the exhibition traces the designer's creative journey with over 100 works, divided into 5 sections, exploring Gn's Asian roots, intercultural expressions between Eastern and Western art, and highlighting his distinctive aesthetic, artisanal savoir-faire, and impact on the global fashion system.
Founded in Paris in 1995, Andrew Gn's fashion house has become renowned for its refined and extravagant creations, which stand out for their intercultural aesthetic that innovates while staying rooted in tradition. This is why his garments have been worn in recent years by the most important international personalities, from celebrities to members of royal families.
To accompany visitors in discovering the garments of this extraordinary exhibition, the Italian brand Bonaveri was chosen, which provided 100 mannequins from the iconic Schläppi 2200 collection in matte black.
Andrew Gn was born in Singapore and founded The House of Andrew Gn in Paris in 1995. He studied art and fashion at the most prestigious fashion schools in London, New York, and Milan, and then worked as an assistant to renowned Parisian couturier Emanuel Ungaro. His distinctive designs blend contrasting cultural influences, emphasizing quality and craftsmanship. Winner of the Singapore President's Design Award for Designer of the Year in 2007, he is the first and only Singaporean brand to consistently show at Paris Fashion Week.
Curated by Jackie Yoong, the exhibition examines the various sources of inspiration for Gn, including art, fashion, literature, cinema, and his Singaporean roots. The exhibition aims to inspire future generations by showcasing how research and creativity can blend with one's cultural heritage.
Gn's garments are not just simple pieces of clothing but appear as true works of art, combining history, fabrics, and decorative arts. Within the exhibition, visitors will have the opportunity to admire up close the high craftsmanship of Gn's creations, characterized by opulent brocades, intricate jacquards, luxurious prints, and elaborate embroidery.
Echoing Singapore's history as an intercultural port city, Gn's works merge Chinese, Indian, Malay, and Indonesian influences. To highlight this plurality of influences, the exhibition juxtaposes Gn's garments with a selection of objects such as Chinese porcelain, Indian textiles, Indonesian batik, and Iznik ceramics, part of the museum's collection. Another source of inspiration for Gn's creations are subjects taken from nature: corals and butterflies thus become distinctive elements of his production.
To engage the new digital-native generations, the Museum has chosen to incorporate interactivity with the "Fashion Try-On," a multimedia technology that allows visitors to transform their exhibition visit into a personalized experience. By using RFID technology, visitors can collect the distinctive motifs of GN's creations, such as butterflies and corals, throughout their journey. At the end of the visit, these motifs will be used to create a custom garment through augmented reality, which visitors can also take home as a printed and digital photograph.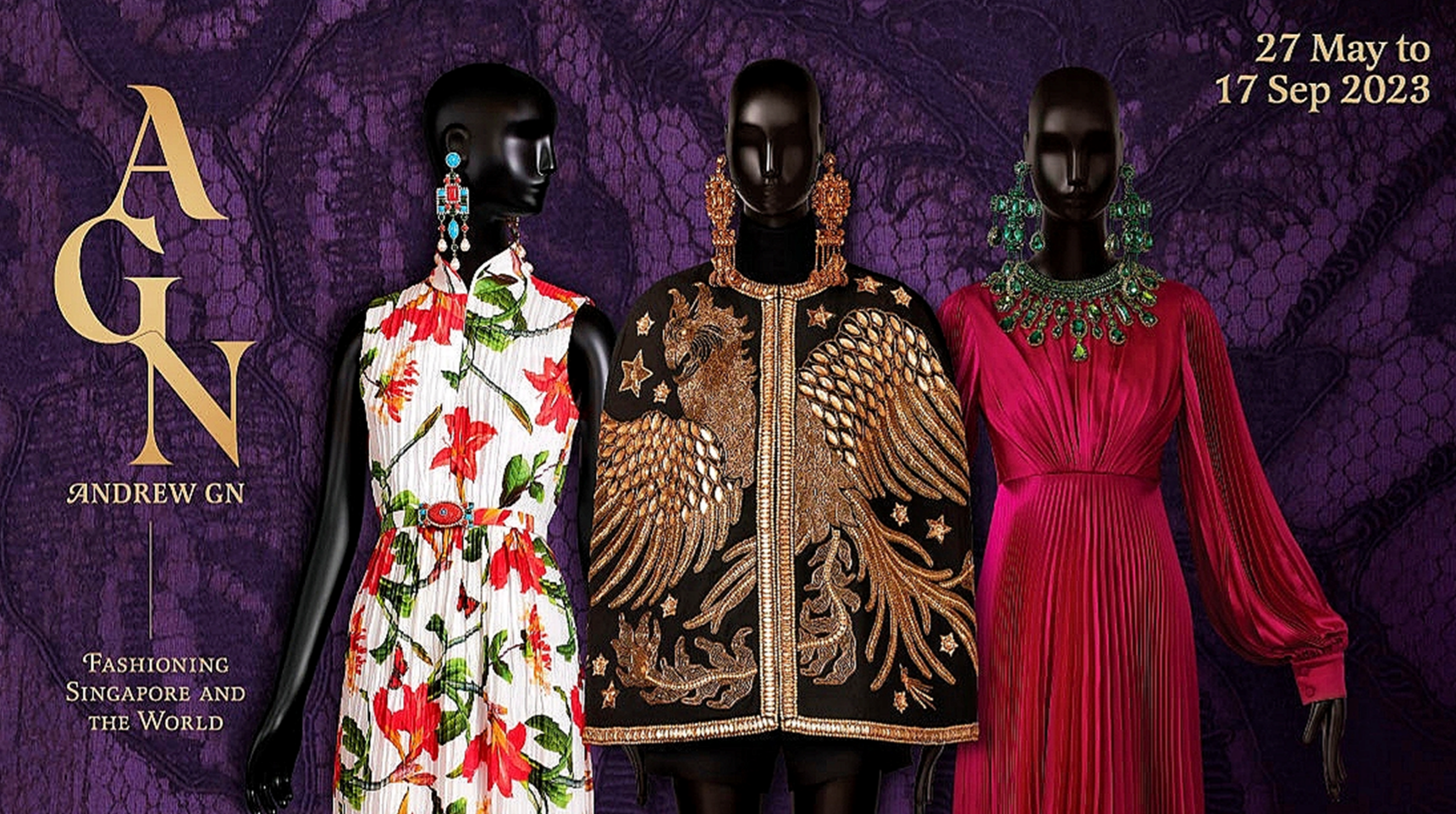 The Bonaveri Schläppi 2200 Mannequins
The 100 mannequins provided for the exhibition are part of the Schläppi 2200 collection, one of Bonaveri's most iconic collections that has made the company the reference brand in the world of mannequins. The figures stand out for their elegant and delicate poses and artistic forms. They are among the most beloved collection of female mannequins, belonging to the historic Schläppi line, characterized by distinctive and stylized silhouettes. They are true icons that allude to human figures, able to guarantee harmony and versatility. Their expressive and dignified forms have won over the greatest couturiers thanks to their ability to interpret fashion styles and eras, providing each outfit with a natural complement of elegance.



WRITTEN BY NEMO MONTI | 25 AUGUST 2023